Cruising The Oval at Station 101
In Milford New Hampshire, "Cruising the Oval" has been filling the gap left since "Cruising Milford" shut down. For some reason, I'm always busy on Tuesday nights or the stress of my real job makes me too tired. But now Station 101 is Open pouring some fresh brews to consume while watching the Cars come in and out.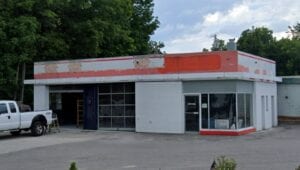 Old Gas Station is still a place to get Gassed
When I was a kid "Station 101" was a Mobil station for as long as I could remember. I Remember it was managed by a guy named Charlie? (I think) My Parents sometimes used to take their vehicles to have ole' Charlie fix whatever ailed our vehicles. It was rare that my Dad did not fix his own issues but eventually I know when charlie stopped actually working on the Cars my Dad and Mom went to other places.
Now owners Chip Pollard and Gage Perry serve up carefully selected batches of brews to locals and visitors alike. (link to their menu) I have been a few times and each time I watch one or sometimes both walking around making sure folks are happy. I know I sure was, because not only could I responsibly wet my whistle but I could also chomp on a few finger foods and take pictures of cars.
Cool Brews and Cool Cars
My wife and I pulled in with "Winston JEEPFUN" The name I have settled on our Jeep. We had a few drinks with some folks and chatted with a few folks while I would go off and snap a picture of any new machine that pulled in.
As usual, check out what we saw down below