First Target Cruise of 2021!
The First Target Cruise of 2021 was the definition of why I love the Target cruise in my home stomping area of Southern NH. You Never know what you are going to see and there is always a lot to see.
I arrived at the venue a little bit before 5 and the usual allocated amount of spots were well over the halfway point of filled. My estimation that over 100 cars were there by 5:30 and I spoke to Show Organizer Brian who has a clicker to try and keep track, had Over 188 cars but he is positive he missed a few clicks while talking to folks…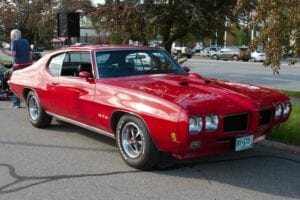 The Infamous GTO
Brian had his Infamous GTO all shined and looking good for the first show. I have taken a lot of Pictures of this Car but how can I not? It always looks good and it Photographs well.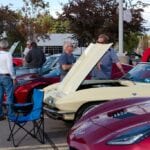 A gaggle of Corvette Owners
A good gaggle of Corvette Owners were in attendance, Myself included. A few C8's and other generations were scattered about the show. This group was a blast to listen to and was giving each other a good ration of good-natured ribbing.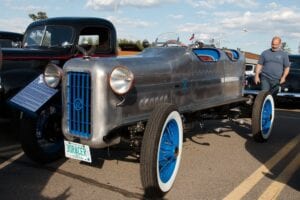 You never know what you are gonna see at the Target Cruise
A 1930 Model A powered Race Car was on the scene and that is definitely a part of the "You never know what you are going to see" category. She is powered by a Model-A Motor that was originally rated at 40Hp and the Push/Pull lever-actuated Mechanical brakes I'm sure are on hand to make for an interesting on-road experience.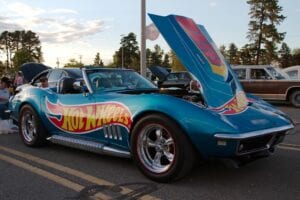 Hot Wheels!
How about a C3 Corvette inspired by our favorite collectible Hot Wheels toy. This 427 ci-powered beast was a sight to behold. The wheels look like the actual toy if you squint just a tiny little bit complete with red lines and all. You almost want to find a scattering of Orange plastic roads to make a loop and Jump this car on it.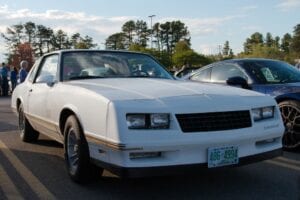 Back From the Dead
One car that was cool for me personally to see was a Monte Carlo… This particular Monte had been sitting at my neighbors across the street… I know many had tried to buy it from the owners but they were… Well, a bit persnickety about selling her and she got a bit neglected on. Derek Thompson was the guy to finally rescue this G-Body and finally rescue her from the dead and bring her back amongst the living. It was really nice to see this ole' Monte running again and at the Target Cruise. Well DOne Derek!
Check out the rest of the Cars we saw in the gallery below!