Harley Jacks Armor Ditch Jeeps Go Topless Day 2021!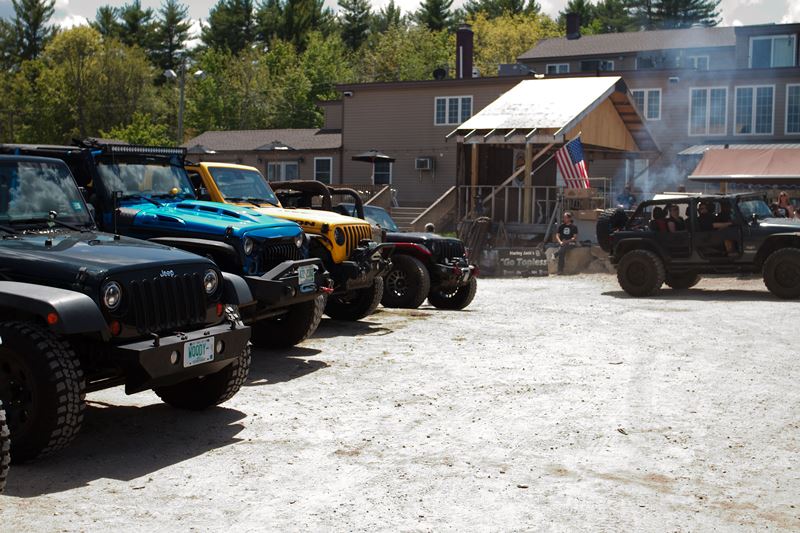 Since your's truly got himself a Jeep, I thought what a great way to bring the 4×4 scene to #NEAS by attending Harley Jacks Armor Ditch Go Topless Day… Ahem, Errrr, Topless… That's in – taking the Top of the Jeep and letting the wind, the air, and the Mud, flow all over you…
So – you go topless?
Yes… Errr And No…. As I posted my Instagram Pictures that populate my facebook page, I was informed by one of my Facebook friends about the history of the "Go Topless Day" It Seems that back in 2008 the folks at AllThingsJeep.com that have since become ExtremeTerrain.com, proclaimed May 3rd as a worldwide celebration and the day to take your Jeep out Topless to herald the arrival of Spring. well over 50+ jeep clubs around the world participated and celebrated around the world! And the rest, as they say, is history
Harley Jacks Armor Ditch
So what do you do with 75 acres behind Harley Jacks Restaurant? turn it into a place to make ski-doo and jeep trails that's what. And then it becomes the perfect location to celebrate Go Topless Day! My wife and I arrived and checked in throwing 25 bucks and signing a waiver…
We walked around spoke to the folks at JAK Kustoms and then we realized it's 1 PM we drove an hour and a half to get there we needed food… My wife got a Burger with Onion Rings and I got the Pulled Pork with Fries and a beer each… (Just one you must wheel responsibly) The Food was delicious! We cleaned our paper plates…
The Mud and the Restless
I'm sad to report that My Jeep's transmission really has that dreaded second gear "grindy noise" that also sometimes occurs in reverse. I won't bore you with the details of what is wrong with it but I was very nervous about going "full-on send it" wheeling.. So we got in the Jeep and meandered down to watch some folks go through the last mud and water obstacle and Got some great shots of folks having a great time!
We definitely want to come back when the Jeep is in better health
Check out the rest of the gallery below: