For a while, I had been telling the folks at the York Auto Show I would try to get to their Annual Show. We had corresponded via E-mail when I first started the website and the was banter like "You should come up." But for whatever reason, I came up with some feeble excuse about it being Father's Day or something and I would not make it. But not this year.
No Car to Show?
This is probably one of the very first events that you will not see either BASEFUN or JEEPFUN in the gallery. The reason is that my Corvette had really nice wheels put on but suddenly you could see the ugliness of the brakes. So a Brake Upgrade was being performed. My Jeep that would have fit in well with the other Jeeps at this show had a very week Clutch and that was in the process of being replaced. So – None of my vehicles got to shine at this show this year…
Maybe Next Year…
On the Fields
I started a huge town uproar on my hometown's Facebook group. Merely for making the suggestion of holding a Car Show on some park field that also happens to be used by youth Athletic organizations. You Would have thought I had proposed to hold a Mass Murdering on the fields and then use a tractor to dig the said fields up and hide the bodies.
But the York Athletic Boosters embrace this Idea and hold this show on the Athletic fields surrounding the York High School. They have been doing it for years and it looks like the fields have held up fine and seem none the worse for wear. Many argue that Car Shows should be on parking lots but Parking lots get very hot while waiting for the judge's final decisions for trophies.
The Standouts
My wife and I walked the fields and Lots and saw well over 350+ Cars. A few Standout machines just grabbed my eye and appreciation. Terry Davide Grube's Grandfather bought this 1953 Studebaker and used it Daily as a home builder from 1953 – 1986. Terry's Dad pulled it out out of the Barn it was parked in and began a full Restoration of the Truck. Terry Plans on giving the truck to one of his Sons. This Truck is absolutely Stunning!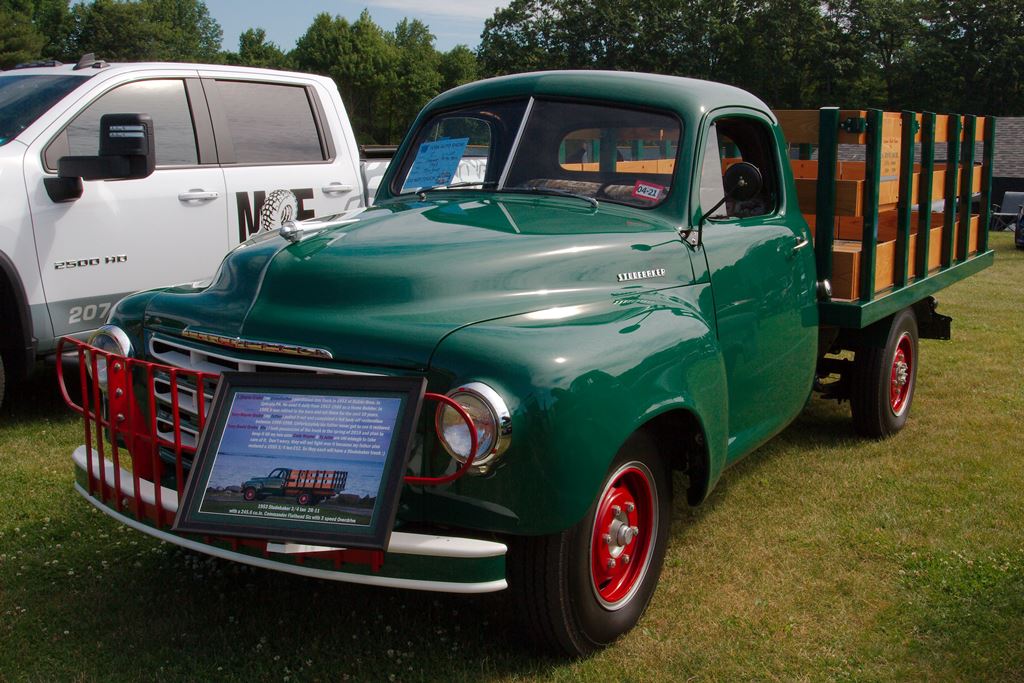 My Wife took a rest in the Shade and I took my camera down a row. I happened upon this absolutely gorgeous 1959 white Cadillac convertible. I think this is quintessentially the best ever most beautiful Cadillac ever produced. And I could not stop looking at it. Its Huge Chrome front bumpers and grill to its long body with those tail fins. I mean just look at this!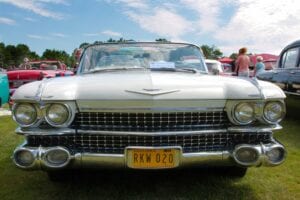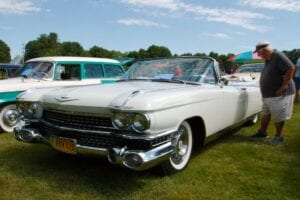 This 1969 Pontiac GTO was brought to my attention. The Body is flawless. There is not a bump. or a chip, or any line out of place if you look down this machine. It Is flawless in my opinion. What Makes that more amazing is that when you talk to the owner and restorer of this machine Tom Marsh is that he taught himself to do everything. How to weld, to do bodywork, to paint and I mean Everything. Can you beleive taught himself how to do it by looking up and reading about it? I could not pick up my mouth from the ground, it is just "Jaw-Dropping" gorgeous.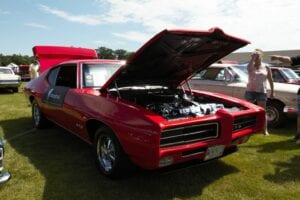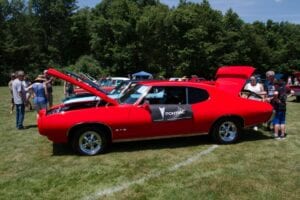 And then a little while later I saw this 1969 Datsun 2000 convertible. It's adorable, isn't it?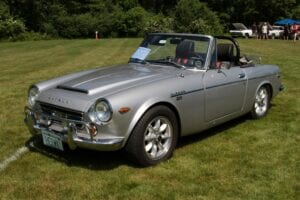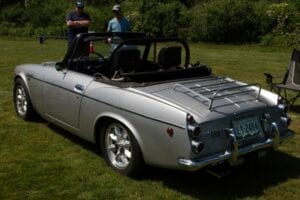 At the Beginning for you Tuner folks, we saw this really cool Lexus. It was all done up smooth and low with some dangerous-looking Flasks inside.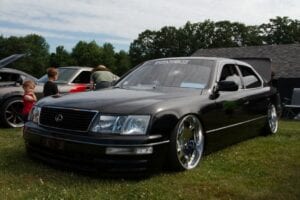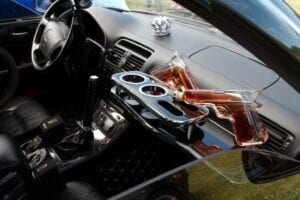 I could go on and on about some of the amazing machines we saw at the York Auto Show.
A Little Bit of Everything
From Classic cars to Tuners and motorcycle and exotics and everything in between. What an amazing show! Check out the rest of the pictures we took in the gallery below