Read These Articles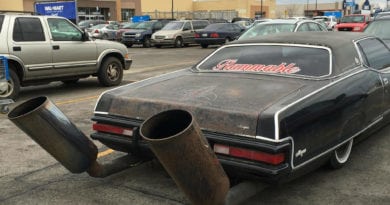 I recently attended a Carshow/Cruise-In and I heard the following statement: "Stupid Tuner Cars! Who the hell lets them in!"
Our Facebook Feed
NewEnglandAutoShows.com is a website dedicated to spreading the word about local "Car Shows" and "Cruise-Ins" located in the Greater New England Area. We DO NOT discriminate on the type of Cars and or Car Shows being showcased on the site as we believe the love of all kinds and types of Automobiles is a love that can be shared by all. Whether you drive a Classic 50's gasser, a Volkswagon Beatle, a Corvette, a pony car, or even a Mini, We all have a story as to why we love the Cars we love and we all should welcome those who have that love. Welcome to NEWENGLANDAUTOSHOWS.COM
newenglandautoshows.com
6 hours ago
I've also updated the Calendar new start date is Jun 4th.
Mark's Classic Cruise
Cruise Night is cancelled for Monday, May 21st. ☹️. All our hopes for the field to dry out are lost with rain again today. Cruise Night will start Monday, June 4th. Check our website for updates.
Www.markscruisenight.com
. We are just as disappointed as everyone. We appreciate only positive comments because we cannot control the weather, and we want our field to be the most pristine lawn in New England.