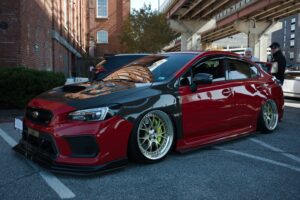 Sadly this year, the New England automotive enthusiast community lost a brilliant woman. She was one of the nicest people in the car community, Brianna Eldredge. She died Saturday, August 6, 2022, from injuries sustained in an auto accident. Her Family and the Car Community have been devastated by this loss.
I myself met Brianna for the first time at the "Meet New England" event in Manchester. She was supremely humble. For the life of me, I still cannot believe she was shocked she won an award for her Subaru WRX STI. It is hands down one of the best-done Cars I have ever seen and you could tell she loved that car like a true car lover. And that STI was her biggest passion, and she loved going off with all the car groups and making many friends. I'm told the fellowship of the car community broke her out of her shell.
The Community Rises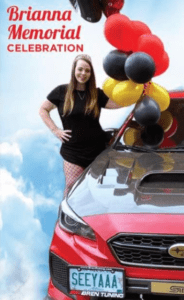 So the Car community that she loved so dearly decided to come together with her family and hold a tribute Car Meet. And here is what I loved about this meet. The diversity…
If I'm honest, the Car Community that Brianna belonged to is a bit of the younger crowd. Even though I'm an old fart, I love that community as well. But some of the "older" generations don't fully understand the younger generations sometimes. That being said, many of the "older" friends that I have that showed up for this event, not really knowing Brianna at all, and not knowing the story had no idea what to expect. But every single one of them walked up to her car. Looked at it and recognized the time and love put into her car. And came away with a great deal of respect.
Hopefully a new Annual Event
This event was labeled as an annual event and I hoped it becomes a new staple of events for all the varied generations and car communities to come together. I saw Jeeps, Classic Cars, Muscle Cars, and of course the Tuner Cars like Brianna's. If this event happens again next year try and go. You will not be disappointed and I think all of the different communities coming together will be the ultimate tribute to a spectacular woman who loved her car like a true Car Enthusiast.
Check out all the Cars that attended the event in the below gallery.