Kars N Koffee in Wilmington MA
I've been on the Kars N Koffee in Wilmington MA Mailing list for a while. I keep going: "I Should Go to this." But, for whatever reason other events got priority. Honestly, I have to admit I had no better excuse than that and it's really kind of a feeble one. It's less than an hour away… Pretty easy to find and I have to say the quality of vehicles was pretty cool.
Get there Early
I had heard via some of their e-mails that the Kars N Koffee event can hold only slightly more than 70 Cars. And for a typical "Cars and Coffee" event that's on the large side. So I arrived slightly before 8:30 and I was like the 6th Car there… I shrugged my shoulders. By the time I had gotten out of my car and got my camera bag, it was as if a floodgate and a cavalcade of cars arrived…
Something For Everyone
While there were many Corvettes there were also a lot of other vehicles to see… Trucks and Motorcycles were represented and even a few vintage and antiques. A true Antique 1930 Model A Sedan with rear suicide doors that were in attendance and arrived and left under its own power and did so with aplomb and grace.
My Inner Child was Satisfied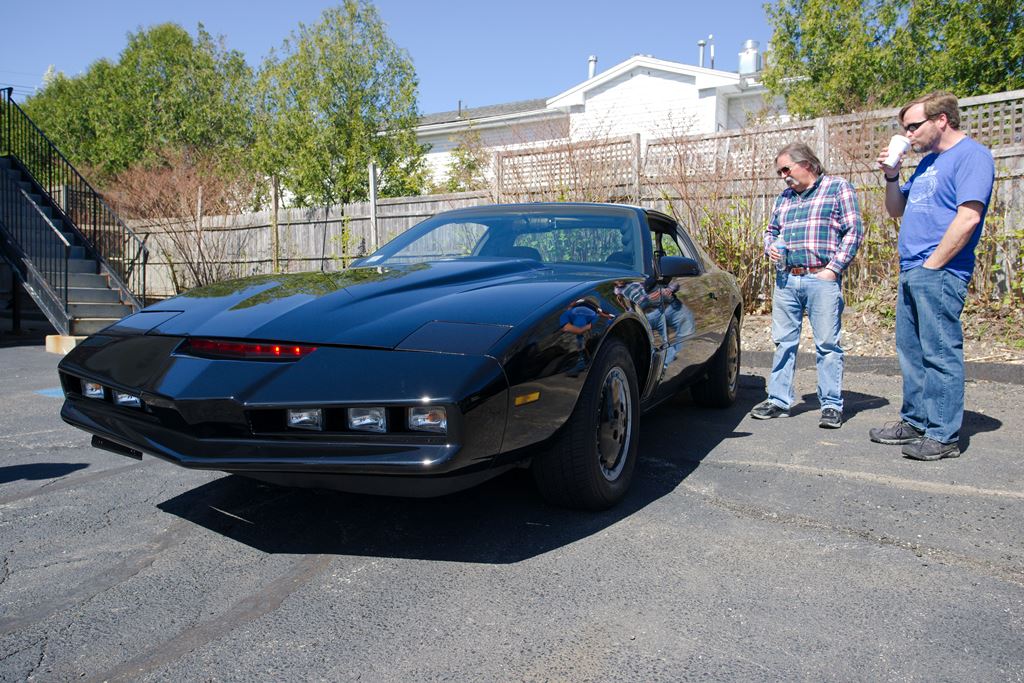 As I was taking the picture of another car that had arrived I heard something from my childhood… When I was eleven years old my Boyhood Love of Both Sci-fi and Fast Cars was satiated by a show called Knight Rider. The original Vehicle was a 1982 Pontiac Trans Am. The fictional car was fitted with a Turbine engine and a plethora of gadgets. Did I mention the car was controlled by a sentient computer? The car was labeled as the "Knight Industries Two Thousand" and Along with its driver (Even though he could drive himself.) they fought crime and righted wrongs for the "Foundation for Law and Government." And there was KITT my boyhood hero… Inside and out represented as his 1985 3rd and 4rth season iteration.
Make sure to put this event on your list of "go-to" events. It's a great little event
I also ran into David Morgan of the Facebook page: "Nexus New England." Check out his page for some of his pictures
Check out the rest of the vehicles we saw in the gallery below: