Cruise Night in Hooksett!
Every Saturday the New Hampshire Mustang Club hosts a cruise night at the Advance Auto Parts in Hooksett New Hampshire. The Night I decided to go was kind of a last minute decision. I knew I wanted to go to a show so I decided to hit this one up.
Now, I have been told this one fills up a parking lot. I suspect that normally it does. However, it seemed on this night, I believe a lot of folks were tuckered out from the summer and there were indeed many other shows occurring this weekend so turnout seemed a bit light to me. But that doesn't mean there weren't any cool cars.
Speedy Speedster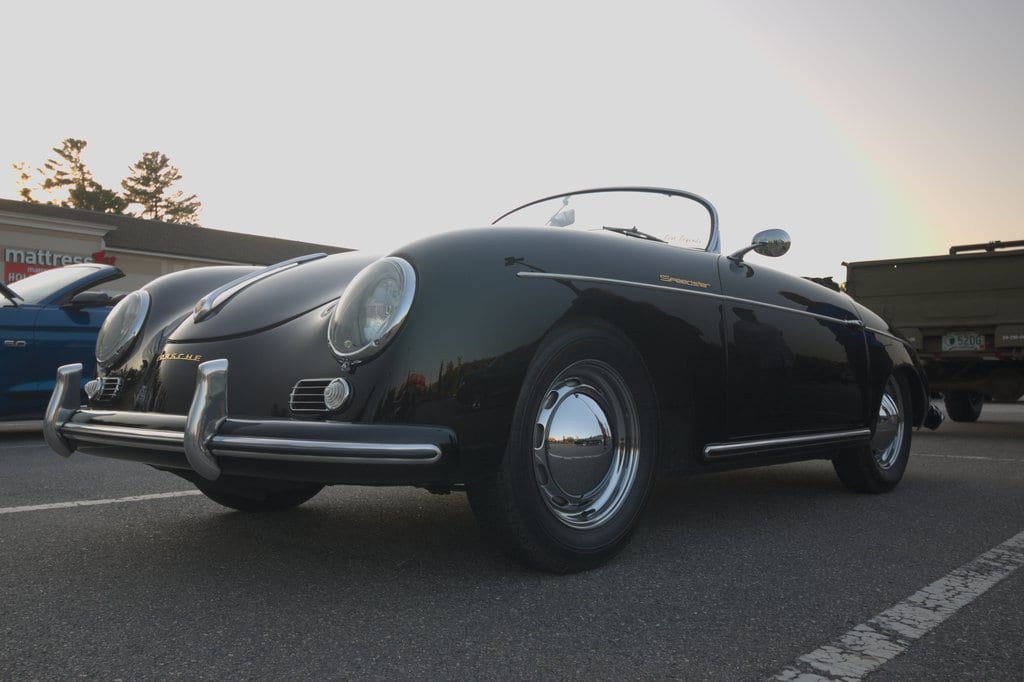 This beautiful black Porsche 356 Speedster showed up and when it did, every single head turned to look at it. The Car looked as if it had just rolled off the showroom floor. And it brought a smile to every persons face that looked at it.
Back in the day if you had $2,995 you too could drive one of these Speedsters. You could also drive one to an exhilarating top speed of 111 miles per hour. Which back then was a more than a respectable speed to pump out of the infamous boxer motor at the time.
Personally I think the simplicity of this design is timeless and indeed it's styling cues are certainly still present in the current iterations of Porsche to this day.
Its a jeep thing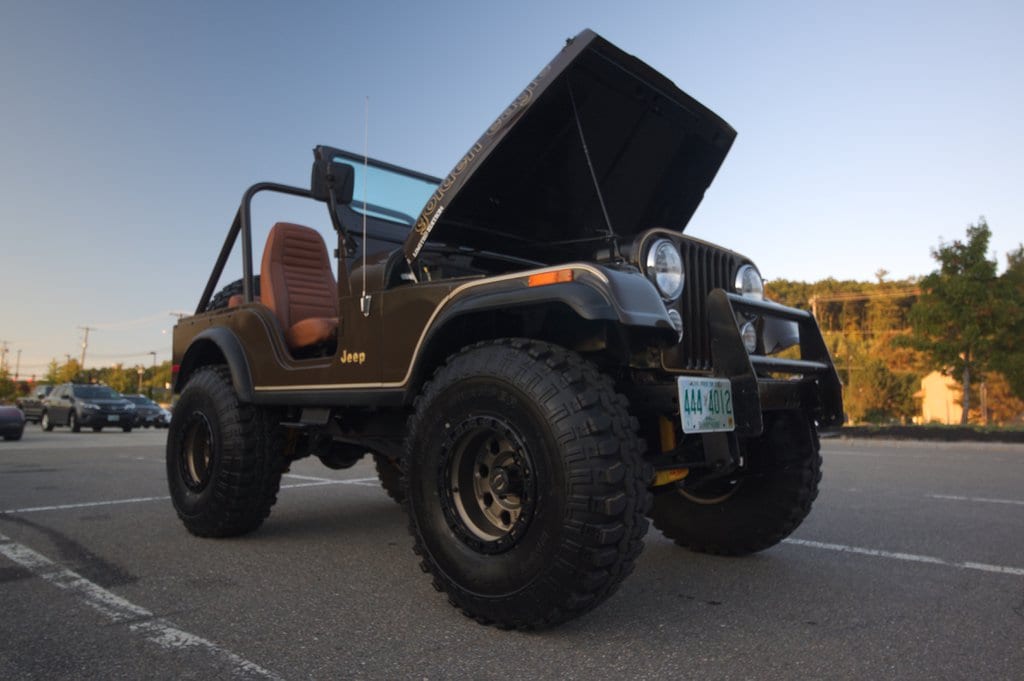 Even as a kid I loved almost every type of car. To this day there is not really a vehicle that I wont give a second glance at. hmmmm Maybe the Prius? But Jeeps… Can we all agree that Jeeps are just cool?
And look at this one that was meticulously restored by it's original owner. Originally bought in 1982 it was later put away in a barn because the backseat could not safely accommodate the children that entered the owners world. (Pesky Kids!)
As time went by the owner broke her out of the Barn and slowly began breathing life back into the Jeep and now she sits and basks in her glory. Like the Porsche this is yet another design that is timeless.
Check out the other vehicles I saw below: