Plenty of Cars to See at Target Cruise in Nashua
Well the weather cleared, the sun was out, and thus I went home a tad early from work to pick up the Vette and wash her up to show her at her best For Friday night at the Target Cruise in Nashua.
Quite a few Vettes turned up as observed my Mick, who runs Murphy's Cruise up in Bedford NH. He was feeling a bit outnumbered at first with His Yellow Darla that looks so sweet in the late evening sun. But – as per usual you never know what you'll see at Target.
A Reminder: Don't Touch!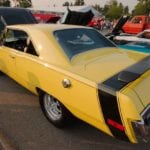 Mick introduced me to a friend of his. Now, I gotta say Mick and his buddy are kind of on the extremes side of "taking care of their machines. But I can't really blame them. But we discussed that rule 1 of my "Unwritten Rules for Attending a Car Show." seemed to be being blatantly ignored of late. I had one woman who was very polite enough to ask if she could take a picture of my Car, (That's rare by the way…) and I let her with no issues. But I did have a problem with the family who decided it was okay to drape themselves on Cars and pose for their cameras. They could have learned quite a bit from the polite lady who asked, and did not put a single item of her clothing on my car to get a picture of my interior…
From A-Z (Well not Quite.) a bizarre mix of Cars:
From an Arial Atom: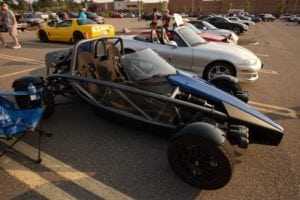 An old MG: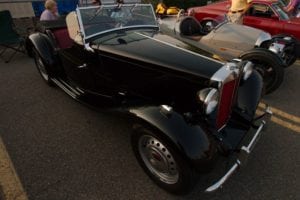 A pair of Buick Rivieras: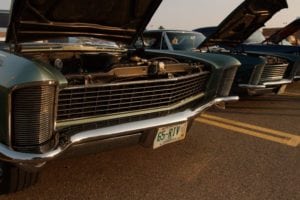 A Transformer? No, I mean, a Camaro…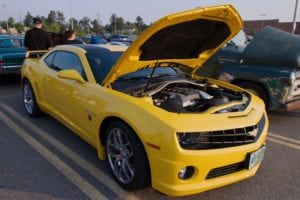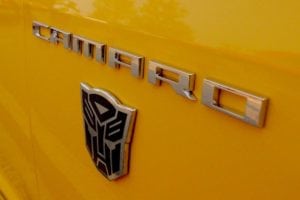 And of course a Dog on an Oldsmobile…. Wait what? yeah, you heard me, a Dog on top of an Oldsomobile…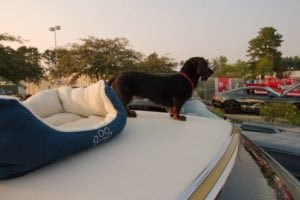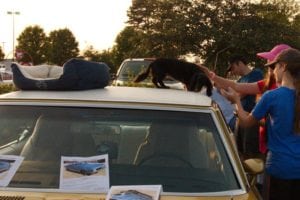 Like I said, You never know what you'll see at Target Cruise night: