Look, I'm not only saying the Cars at Kimball's were Hot, but the night was hot too… Really Hot… Hot enough to cook in your shorts hot… a little "Crotch pot" cooking… Ok, I'll stop with the "Robin Williams Quotes."
2 Corvettes lookin' to cruise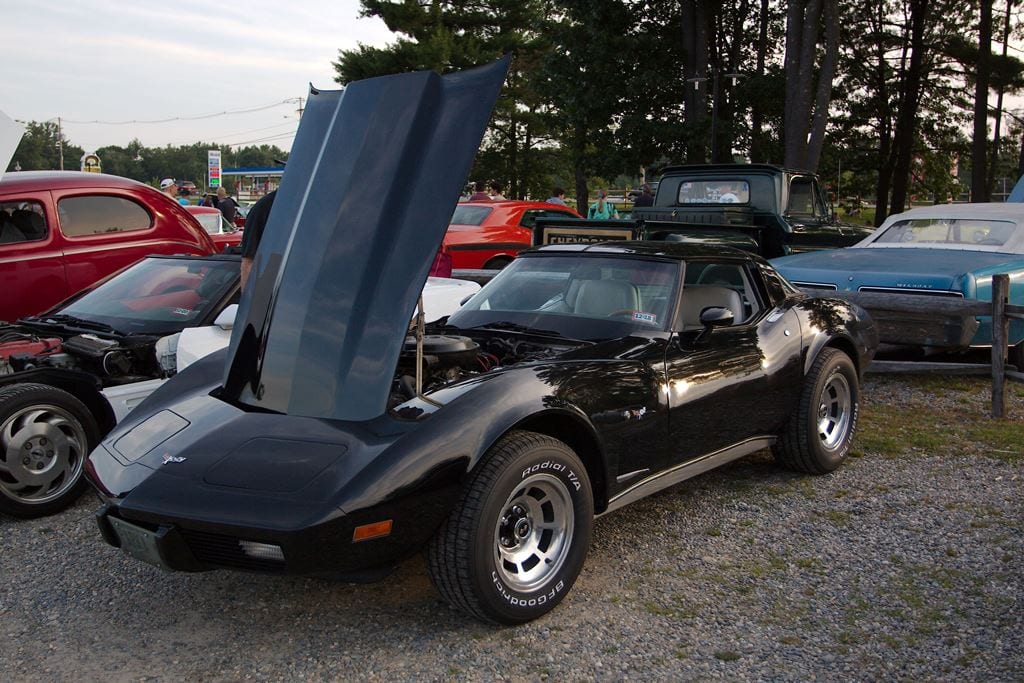 My buddy Jay had gotten his 79 Corvette out and had said he wanted to follow me down to a Car Show. I had wanted to hit Kimball's for a long time. I had heard it was a good venue and that it was a good selection of cars.
Cool People Hot Cars
After we parked Jay and I were fast approached by folks checking out the newcomers. Jay's Black 1979 Corvette gets a lot of attention. Which kind of embarrasses Jay because even though his machine looks great he still is disillusioned that it is "Not Show Car worthy" It really is worthy and based on all the attention it gets, it proves my point.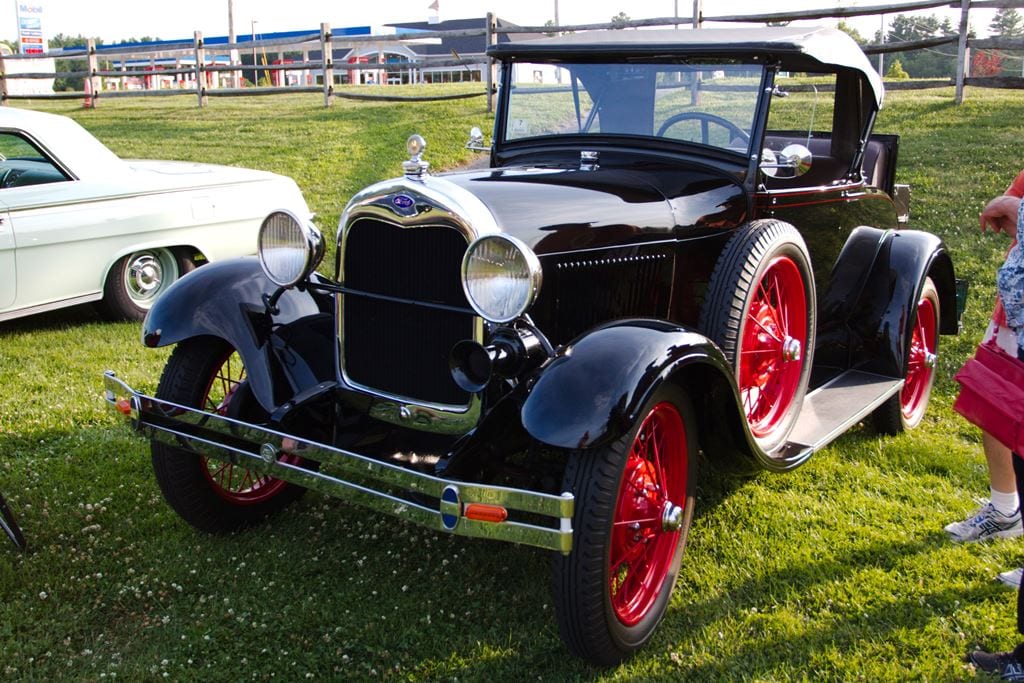 We walked around and I took some pictures. My favorite shows and cruises are the ones that attract all types of cars. From a Model A, Pontiac GTO, Jeeps, and even a few Teslas.
The Venue is Cool with Hot food.
I cannot attest to the food, but I had one of the best chocolate frappes. Truth be told I could have been so hot that anything cool tasted amazing but it was awesome none the less. The line for their Snack bar was… Well, it was a long line…So I reckon the food must be good.
There is a DJ playing cool tunes and doing some frequent giveaways. and all in all we kind of came to the cnclusion that this show is defintely worth the visit if you have never been.
Check out what we saw in the gallery below: