Finally Made it to Bentley's
Yes NEAS fans, I finally Made it to Bentley's. About 5 years ago when I started this website and began adding Shows to the Calendar, I heard vivid tales of this mythical place called Bently's. I was told that I had to check it out… It took a while but finally, I made it.
It's Legendary
Legend has it that in 2004 Bently Warren, who is a Legend amongst the Super Modified Race Car Driver, Opened up a single-room saloon on Route 1 in Arundel Maine. Fast Forward and Bently's Brand has grown to a massive indoor/outdoor Saloon attached to a small Motel, and a 100 full-service RV campground.
People Come from all over
Bentley's Saloon is known as a premier destination promoting "fun times" for anyone arriving on two wheels or four wheels. Bentley's Saloon is not just a bar room with a typical bar menu of fresh burgers and wings. Nay Nay Nay! Because they offer Fresh Whole Maine Lobsters and Pig Roasts on a "biker style" BBQ roaster and they even have breakfast on the weekends! And Thus the Saloon has become Legendary.
Car Shows
Mr. Warren is not only A Racing Legend who just happens to be one of the most decorated short-track drivers… Bentley is also a seven-time champion at New York's Oswego Speedway, a four-time ISMA series champ, a two-time Little 500 winner, and an Indy 500 Veteran. He has also been inducted into several Motorsports Halls of Fame. All of that and: he is also an Automotive and Motorcycle Enthusiast.
So it seems logical that Bentley's Saloon would host a few Car Shows and have a weekly event on Tuesday nights. They occur from May to September and Bently himself is regularly in attendance. I myself spied him sitting at a table with his Book "Wicked Fast, RacingThrough Life with Bently Warren."
The Cars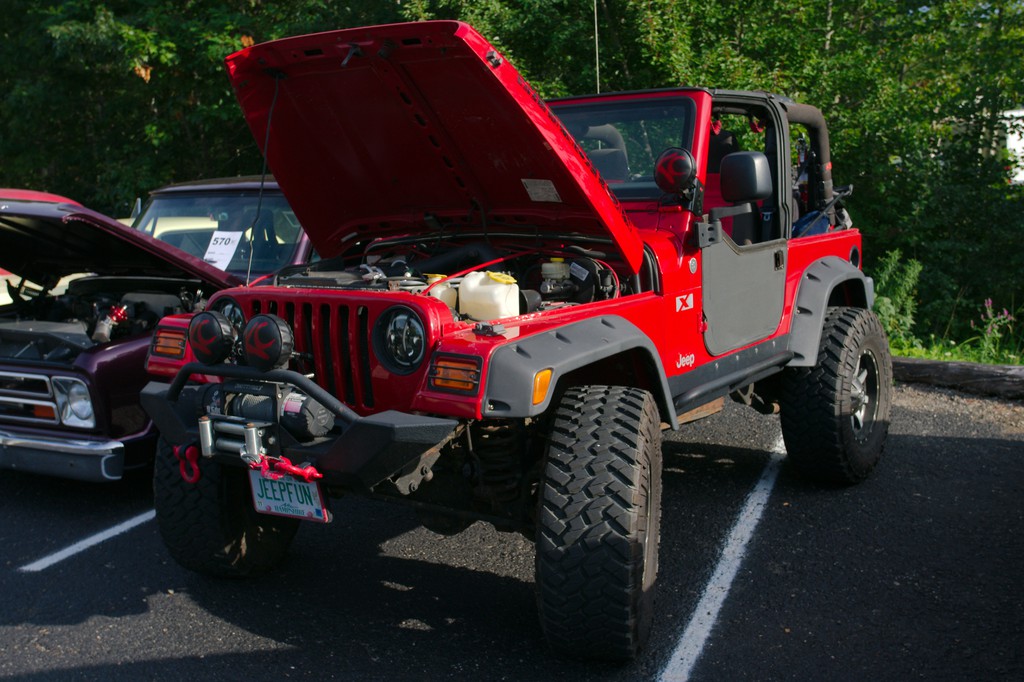 Since I was Vacationing in the area with Family I did Not have BASEFUN Corvette to show. I feel as if She would have gotten a good amount of attention here. Alas, maybe next time. Since my wife and I were camping at another campground on the coast, the kids drove up in ole' Winston JEEPFUN, and hence, with the camera packed, and top-down, I arrived somewhat early with the Jeep.
Bently's has a "warm vibe" amongst the attendees. It Reminds me of my favorite show at Target. But Bentley's has a Sallon attached to it with Food and Beer.
Go To Bentley's
If you have the time and opportunity, I highly recommend going to Bently's. You can even take a bus to a museum that has many Motorcycles and Race cars. Then you can come back to the Car Show, buy a 50/50 raffle, look at some outstanding Automobiles, and Imbibe a few brews and make new friends at this fantastic venue.
I had a blast and saw some amazing cars. Check out what I saw in the gallery below.