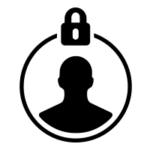 Thank you for reviewing the Privacy Policy for newenglandautoshows.com. We want you to know that newenglandautoshows.com is sensitive to the issue of confidentiality in online dealings and is committed to protecting individual privacy. This Privacy Policy is intended to inform users about the approach newenglandautoshows.com uses in dealing with user information via newenglandautoshows.com and other subsidiary domains.
What data do we collect automatically? 
When you visit newenglandautoshows.com we do not collect or use any information about you or your computer.
Do we use Cookies or Tracers? 
Cookies are small data files that may be placed on your hard drive by a website server when you visit the website.
MrJoelieC does not use tracking scripts or "tracers" that recognize a unique identifier from a cookie placed on your hard drive by another website. However, newenglandautoshows.com may use cookies for login information for any accounts you may have on newenglandautoshows.com or it's subsidiary domains
Do we collect personal information? 
The only time newenglandautoshows.com will collect your information is if you were to invoke the email interface to send us a note or request for correspondence. These emails go directly to our home office and will be treated as confidential unless you specify otherwise in your email.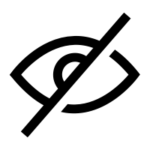 When would we disclose your information? 
We do not rent, sell, or trade any personally identifiable information about you (e.g., e-mail addresses) to third parties. Howsoever, in order to cooperate with legitimate governmental requests, subpoenas, or court orders, to protect newenglandautoshows.com and/or our systems and other users, or to ensure the integrity and operation of newenglandautoshows.com and/or newenglandautoshows.com business and systems, newenglandautoshows.com may access and disclose any information it considers necessary or appropriate under the circumstances.
What about children's privacy?
We here at newenglandautoshows.com ask children under 13 not transmit any information to the Site. newenglandautoshows.com welcomes the parent or guardian of a child under the age of 13 to use the Site and provide any necessary information about newenglandautoshows.com from the Site to their child.
What about external links? 
For the convenience of our Site visitors, newenglandautoshows.com may provide links to third party websites that are external to newenglandautoshows.com and it's subsidiary websites. These websites are not operated or controlled by newenglandautoshows.com, and newenglandautoshows.com is not responsible for the privacy practices or the content of such external websites.
How do we keep current? 
From time to time, newenglandautoshows.com may revise this Privacy Policy at its discretion. We note the date of the policy below, so you know when it was last updated. newenglandautoshows.com advises you to check back periodically to review the Privacy Policy because users of the Site will be prospectively bound by the then-current version of this Privacy Policy.
Last Updated: On this day of July the 7th, In the year of our Lord 2017…