Apr
25
Thu
NH – Candia – Candia Cruise Night

@ Candia First Stoppe Country Store (Irving)
Apr 25 @ 5:00 pm – 8:00 pm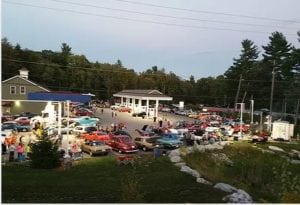 Candia Cruise Night is an enjoyable old fashioned gathering for friends, family and the general public to share stories, mingle or just to relax with a great group of people. There's always lots of great cars, trucks and other unique vehicles to see each week! While there, grab a delicious burger or hot dog from the outdoor grill or an ice cream, sundae, shake, frappe or smoothie from the Ice Cream Shack!
They often feature Music by local Singers or Groups or the old reliable recorded Rock & Roll playlist
Cruise Nights are held from April to September, every Thursday from 5 to 8pm (weather permitting) at Candia First Stoppe Country Store located off Exit 3, NH Route 101.
A 50/50 Raffle and Award Ceremony happens each cruise night.
A Plaque, Irving Gift Card and other prizes are given out to 1st Place Winner and others at weekly Cruise Night.
All proceeds raised are donated to the Candia Volunteer Fire Department.
Apr
27
Sat
MA – Barre – 4th Annual Greg's Restorations Car Show Swap Meet

@ Felton Field
Apr 27 @ 7:00 am – 3:00 pm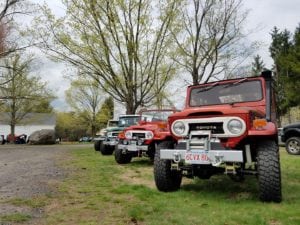 4th annual spring opening Car Show & Automotive Swap Meet. Sponcered by Greg's Restorations. Great food, Cars, Music, Raffles & Prices. $10 per person at the gate. Awards given to best of each class. Cars, trucks, motorcycles, vintage snowmobiles, tractors, & equipment is welcome to show. RAIN OR SHINE!
Swap meet spaces are $40 at the gate $30 pre registered. Automotive parts or vehicle related only. (Snowmobile, motorcycle, tractor parts okay) Setup time is 5:30am. Gates open at 7am to public.
Anyone is welcome to setup the night before and campout. Always a good time! Be respectful of others and property.
Vendors of automotive probucts or buisness are welcome to buy a spot to advertise their local company or sell merchandise.
Limited # of food stands / trucks can set up. Sign up before March 15th.
CT – Middlebury – American Muscle Car Show

@ Quassy Amusement Park
Apr 27 @ 10:00 am – 3:00 pm
A car show on opening day at Quassy Amusement Park in Middlebury. Awesome family fun! Proceeds go to help CT Veterans in Need. Free Lunch Ticket to Show Car Drivers – Can't Beat That!!
can also check out their facebook page.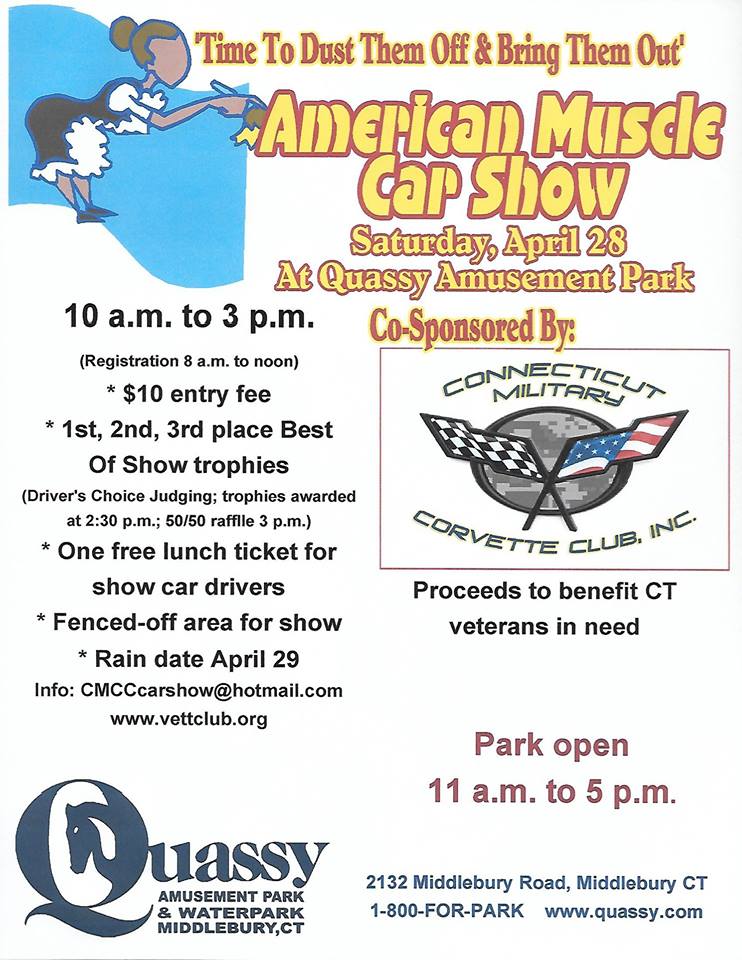 NH – Durham – Shifting Stigma

@ A-Lot
Apr 27 @ 10:00 am – 3:00 pm
UNH Car Club has met with Northeast Passage to do a collaboration fundraiser event called Shifting Stigma.
Northeast Passage (NEP) is a therapeutic recreation and adaptive sports non-profit organization. NEP has been a program of the RMP Department at UNH and serves people with disabilities throughout New England.
The NEP Wheelchair Rugby Team was created in 2007 and competes in the Atlantic North Conference of the U.S. Quad-Rugby Association. The NEP Wildcats consist of athletes from New Hampshire, Maine, Massachusetts, and Vermont. They host an annual tournament in September at UNH's Hamel Recreation Center and have competed in tournaments in Connecticut, Pennsylvania, Montreal, Florida, and Maryland.
Along with that, these athletes have some pretty cool adaptive cars, sharing the same passion for vehicles that we all have. Let's crush the stigma that an adaptive vehicle has to be something like a minivan and see what adaptive vehicles are like now.
Admission to show a car for this event is $10 at the gate, walk on foot traffic is free. All proceeds will be going to Northeast Passage to better fund this organization that has made such a big impact on the North East.
All cars, trucks, and bikes are welcome!! This event will be in A-Lot, (5 Gables Way, Durham NH, 03824). All drivers must be on their best behavior. We have a zero tolerance for any violations. All burnouts, excessive revving, loud music, wheelies, and drifting are STRICTLY prohibited.