Oct
21
Sun
NH – Salem – Southern New Hampshire Cars and Coffee

@ The Coffee Factory
Oct 21 @ 9:00 am – 11:00 am
Don't forget to grab some delicious coffee and breakfast at their generous host's shop, The Coffee Factory! It is well worth the wait. Dogs are ALWAYS welcome but are not allowed inside the shop. They spoke with a cop from Salem PD, and they believe some of you were there when he popped the hood of his cruiser, and because of the rapid growth of this community thus far, they will most likely have a detail there this summer in case anything were to happen.
Basically, have fun, but please be respectful! You wouldn't want to be the reason that they are not allowed back.
Host: The Coffee Factory & MINIs of New Hampshire
Oct
28
Sun
VT – Manchester – Cars & Coffee

@ Northshire Civic Center - Riley Rink at Hunter Park
Oct 28 @ 7:00 am – 10:00 am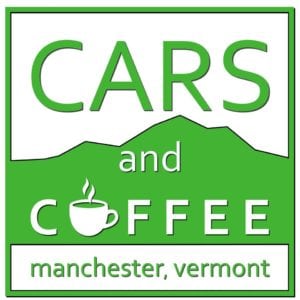 Informal gathering of car (or truck or motorcycle) enthusiasts for any and all vehicles (new or old) to chat, show off your rides and sip some coffee. No fee, no pressure, no judges. Just fun. Occurs on the 4th Sunday of the month, from May-October, 7:00am-10:00am. Riley Rink at Hunter Park parking lot.